We are an award-winning certified public accounting & consulting firm.
Smith Schafer is one of 55 firms across the country recognized as a Best of Accounting, indicating we provide an exceptionally high level of service. We received a 9.5/10 satisfaction rating from our clients!
Hi there, we are Smith Schafer!
We are mostly known for helping local businesses grow with accounting and consulting solutions. People often refer to us as a helpful business advisor. We provide proactive solutions, deep expertise, and personal relationships, allowing you more time to work on growing your business.
As an award-winning CPA firm, we have been featured on Forbes Top Tax Firm list, awarded Best of Accounting Client Satisfaction by ClearlyRated, and named a Top 175 Workplace in Minnesota by the Star Tribune.
Our Client Survey Results
Net Promoter Score

86%

86%
Average NPS score in the accounting industry – 39%
Understanding of Client Needs

95%

95%

Delivers High-quality, Error-free Work

92%

92%
Smith Schafer received satisfaction scores of 9 or 10 out of 10 from 89.3% of their clients, which is significantly higher than the 2022 industry's average of 50%.
Here Are 5 Things You May Not Know About Us:
We Give Back
Giving back to our communities is important to us. Every year, we organize multiple team volunteer events, such as bagging food at Channel One, raking leaves with Hammer Residents, and adopting a nearby park to help clean.
We're Paperless
Smith Schafer is striving to be a paperless firm, and we try our best to prepare everything electronically. We offer a secure online portal to clients to facilitate the exchange of financial information and documents.
We help educate
We believe in providing a continuous learning environment for all of our clients. We send high-level content to our clients and email list groups. We also host several free events and webinars throughout the year to help educate our clients on current business topics.
We have strong roots
Our roots go all the way back to 1971. Richard Smith co-founded the company in Rochester, MN. Within five years, Al Schafer joined the practice and renamed the firm Smith Schafer and Company, not knowing that this six-person accounting firm would become one of the largest public accounting firms in Minnesota, with three locations and approximately 120 employees.
We're connected
From our local roots to our global connection, our active involvement with peers ensures our clients receive a large firm's resources but have the relationship experience with a small firm. Smith Schafer is a member of PrimeGlobal, the third largest association of independent accounting firms in the world, giving us access to a wide range of specialists with accounting and tax experience.
Still here? Let's connect!
1971
Smith Larson and Co. Founded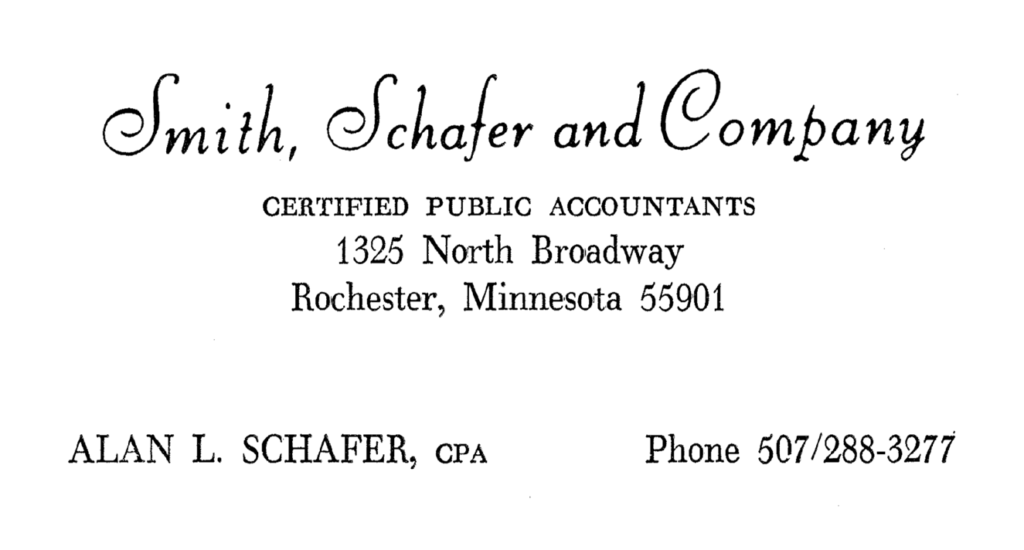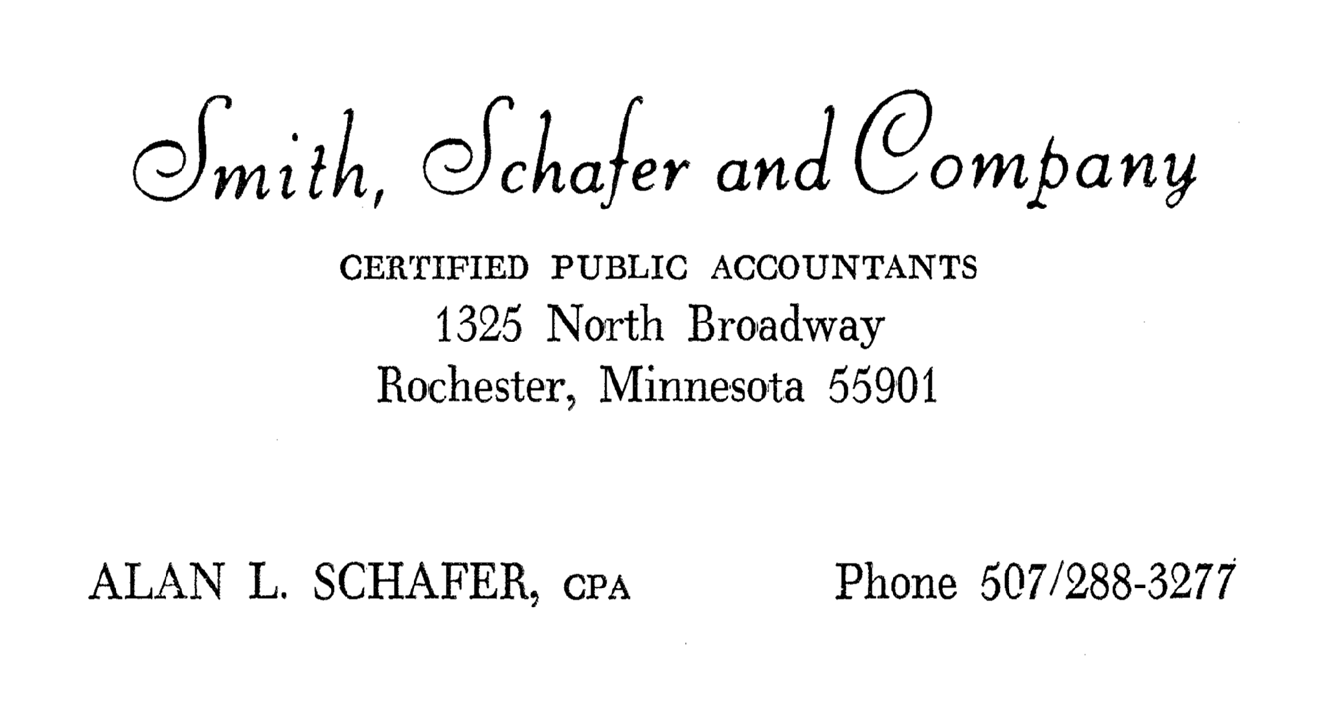 Richard Smith and Orlin Larson co-founded Smith Larson and Co. in Rochester, Minn. Within five years, Al Schafer joined the practice and purchased Orlin Larson's interest. The partners renamed the firm Smith Schafer and Company, not knowing that this six-person accounting firm would become one of the largest public accounting firms in Minnesota, with three locations and approximately 100 employees.
1978
Challenges & New Beginnings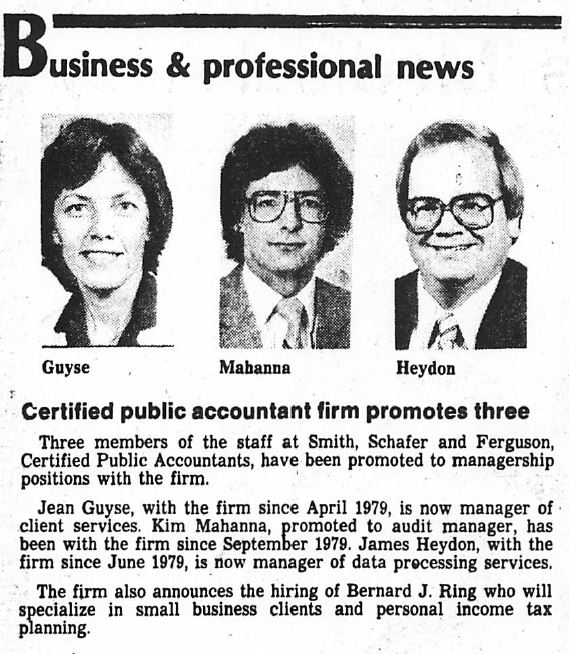 Waters from the Rochester flood of 1978 flooded the downtown, including the Smith Schafer office on North Broadway, leaving all paper records nearly impossible to read. The flood, along with the prospect of new headquarters, prompted the firm to move to a new location in late 1978. 
The firm acquired a small accounting practice in Maplewood. The firm changed its name to Smith Schafer & Associates in 1989.
During the 1990s, Smith Schafer attracted several new leaders to the firm who have contributed to our reputation for top-notch technical experience and consistency.
2000s
Continued Growth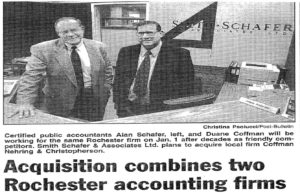 Two Rochester-based accounting firms — Coffman, Nehring and Christopherson and R.S. Wayne CPA — were acquired to add expertise to our Rochester office. Firm staff was eventually merged into our headquarters location. 
In 2007, the acquisition of Graves, McKenna, Lundeen & Almquist PLLP led to the opening of Smith Schafer's Edina office location. 
2000s
The New Millenium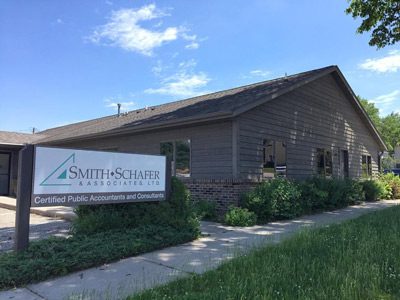 Our Red Wing office was established in 2011 with the acquisition of Erickson, Rietmann, Roufs and Kiecker, Ltd.
Steve Erchul was appointed to Managing Prinicpal in October 2013. Prior to the transition, Al Schafer held the Managing Principal role for 25 years.
2016
New Twin Cities Office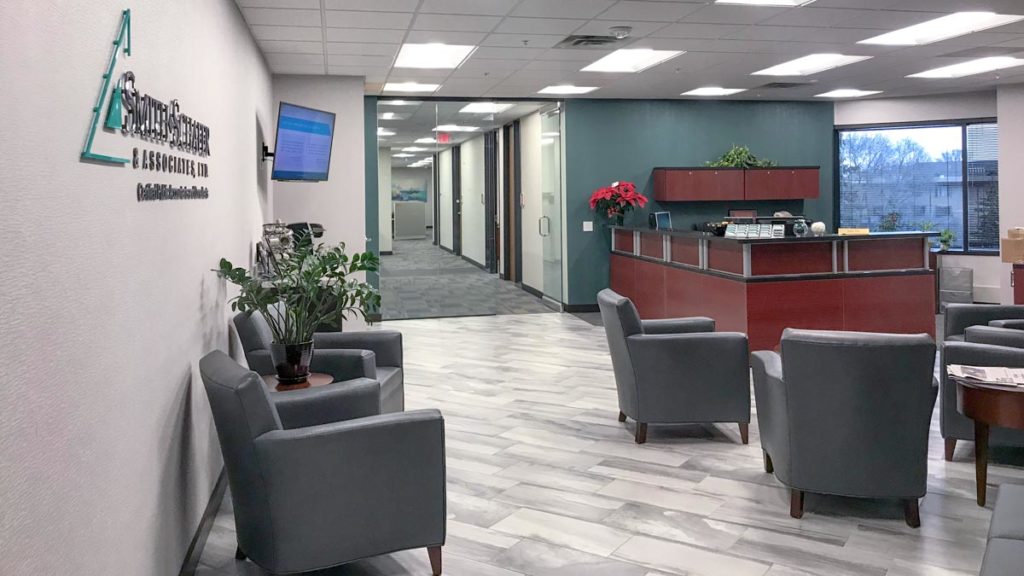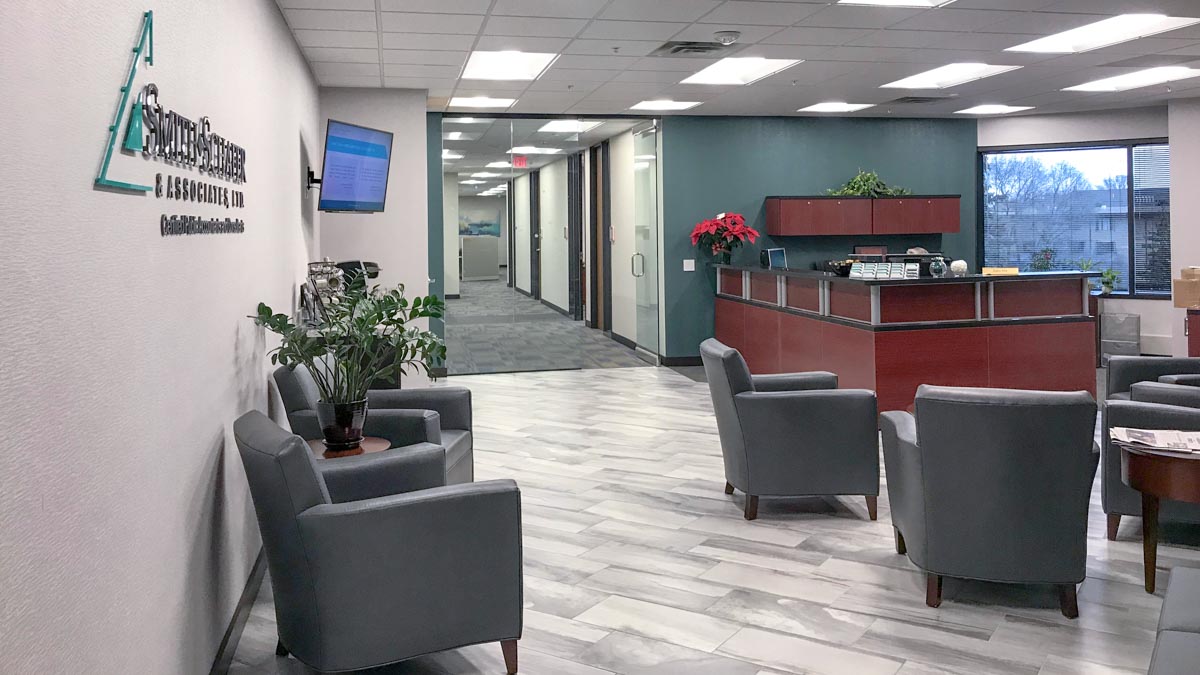 We combined the Edina and Maplewood offices on October 1, 2016. We occupy approximately 11,613 square feet of space in the Valley Square Corporate Center, located in Minneapolis.
Smith Schafer Managing Principal, Steve Erchul, said, "Our new office accommodates our growth and client service goals."
On January 1, 2017 we merged with BPK&Z. The combined Twin Cities office includes 12 Principals and 38 employees. The merger enhances our ability to serve our clients and provide opportunities for staff growth.
2021
Celebrating 50 Years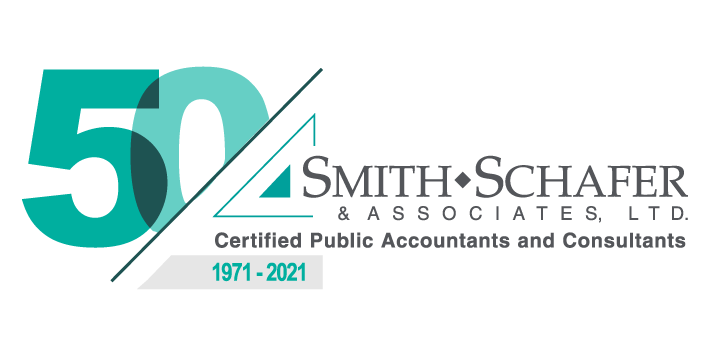 What started as a six-person accounting firm in 1971 has developed into one of the country's top CPA firms. In 2021, Smith Schafer celebrates its 50th anniversary by giving to 50 local nonprofits.
2022
Big Changes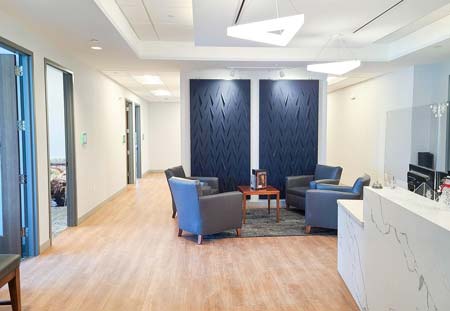 After 27 years of being located in the heart of downtown Rochester, we moved operations to 2575 Commerce Dr. NW.
Our brand updated. This new, refreshed look was developed to step our firm into the future while still providing the same genuine solutions and consistent services we're known for. We have a new logo, tagline, and updated website.
Office Locations
Rochester, Minneapolis & Red Wing, Minnesota
Staff
Today, with approximately 100 professionals, we have become one of the fastest-growing CPA firms in the United States.
Client Industries
Construction/Real Estate, Professional Service Firms, Retail, Manufacturing, Transportation, Government & Nonprofit.
Focus
Provide high-quality, timely and value-added services to our clients.
Our Team Client Loyalty Program
Smith Schafer strives to show our appreciation and dedication year-round to our clients. 
"When it comes to client relationships, Smith Schafer's belief has always been, shop with clients who do business with us," Managing Principal, Steve Erchul, stated.
To encourage our employees to honor this motto, we created our Client Loyalty Program. The purpose of the program is to actively encourage our team to purchase goods and services from clients and to reward them for doing so. Staff members submit their receipts in order to receive an entry into a prize drawing. The more times they choose to shop with our clients, the more times they are entered into the drawing. One winner is chosen every quarter and receives a gift card.
We are excited to report, in 2022, we spent over $635,782 with our clients!