Government
For over 50 years, Smith Schafer has helped local governments throughout Minnesota serve their communities more efficiently. 
Minnesota Government accounting experts.
Government accounting has been a key practice area of Smith Schafer for over 50 years. You will work with detail-oriented auditors and consultants who provide results that meet the demands of government agencies. We help you analyze and address financial, operational and regulatory issues so you can focus attention on serving your citizens.
Understanding your structure and the unique accounting and administrative issues you face is critical to providing sound financial advice. Smith Schafer has developed a solid understanding of Minnesota Governments and the issues they face through our experience serving our many governmental clients. Our Government Service Group is committed to serving over 90 Minnesota government entities. 
Smith Schafer is not only known for our deep experience, we are also known for our finance presentations. Our principals understand the challenges board members face when presenting reports. We go beyond the expected protocol and deliver clear and relevant presentations.
Specialized Government Industry Services:
Audits & Attest
Reviews & Compilations
Qualified Benefit Plan Audits
Agreed Upon Procedures
Business Process Reviews & Consulting
Fraud & Internal Controls Review
Transactional Due Diligence
Bookkeeping & Payroll
Technology Consulting
Quickbooks ProAdvisor Services
Cities/Townships
Fire Relief Associations
Housing & Redevelopment Authorities
School Districts
Actively involved in the industry we serve, we are proud members of:
AICPA Governmental Audit Quality Center Member
Smith Schafer is a member of the American Institute of Certified Public Accountants Governmental Audit Quality Center (GAQC). As a member of the GAQC, we have access to comprehensive resources that assist us in further enhancing the quality of our government or nonprofit audits. The GAQC membership provides us timely information on a variety of technical, legislative and regulatory subjects that we apply to audits to help ensure compliance with the appropriate standards and changes in regulations.
Why Government Clients Choose Us
"Long history of receiving quality services, collaborative methods of working through issues or concerns and a thorough understanding of services we need."
 – City of Rushford
"Kali Lentz and the Smith Schafer team is great to work with!"
 – City of Wykoff
"Smith Schafer is always so good to work with!"
 – City of Kasson
Contact us today to schedule a consultation with one of
our industry experts or to Request for Proposal.
Government Industry Resources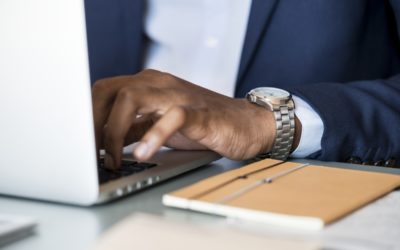 Searching for an audit firm can be a time-consuming and stressful task. However, it can be maneuvered easier if you know what to look for, have realistic expectations, and ask the right questions.
read more
STAY IN-TUNE WITH CURRENT BUSINESS, INDUSTRY, ACCOUNTING AND TAX NEWS.