CPA FIRM CAREERS
Smith Schafer is an award-winning CPA firm with offices in Rochester, Minneapolis, and Red Wing, Minnesota. We are an established, growing, full-service CPA firm that provides the highest level of professional accounting services to our clients. We are always looking for talented, proactive, and dedicated professionals who will add to our range of expertise and specialties.
Our Culture is Top Priority
Our Employees Say Great Things
Community Outreach & Inclusion Values
Competitive Benefits & Compensation
"I thoroughly enjoy the work that is obtained through the different types of clients the Firm has established and maintains."
 – Manager
"I like being part of a team that provides the quality of work that the Firm has gained a reputation for in the community."
– Entry-level Accountant
"The best thing about working at Smith Schafer is the feel of a small firm, but the knowledge and expertise of a larger firm. Having three offices with extensive staff is nice when you need expertise on a certain subject and an individual is only a phone call away."
 – Entry-level Accountant
"Smith Schafer has taught me to be more confident. My co-workers trust me and my work and it's nice to feel important. It's great not to feel like an employee with a number, but an employee with a purpose."
– Senior Accountant
"My teammates and supervisors care about my growth."
– Tax Accountant
"Everyone genuinely seems to care about the person in the office across the hall or around the corner from them."
– Tax Accountant
"Everyone seems to be going in the same direction and working hard."
– Auditor
"I believe Smith Schafer has stepped up during the COVID-19 pandemic. They've proven that they not only care about employees but will go above and beyond to make them feel safe and appreciated."
– Admin Staff
"Everyone is encouraged everyone to speak up, not just Principals."
– Admin Staff
"I am given projects that challenge me to grow in all areas and gain more experience. If there are projects or industries that I do not enjoy working in or do not have interest in, I can communicate with managers to find projects that I enjoy and push me to do my best."
– Auditor
"My manager does a great job of checking in on a consistent basis of concerns and providing feedback that has been beneficial in growing my career. He always makes time to make sure employees below him are adequately prepared to perform at their jobs."
– Tax Accountant
"My manager has an open-door policy and is always available to help and answer questions."
– Auditor
"My manager has given me more responsibility over time but made sure not to overwhelm me with too much. He is always available for concerns and provides experience tips that are valuable."
– Tax Accountant
"My manager always listens and is flexible. She is always willing to discuss my priorities and gives me advice on how to properly balance my schedule."
– Admin Staff
"I feel included and really like the coworkers I work with. I feel that its been a natural fit."
– Auditor
"I love my job because I am given the freedom and trust to successfully complete my work. This makes me want to work harder to support the company since they believe in me."
– Admin Staff
"I feel like Smith Schafer really listens to what employees say and takes their feelings and thoughts into consideration. We put out quality work that makes me proud to be an employee of the firm."
– Admin Staff
"I love my job because of the client diversity. You can get into anything that interests you without being in a very large firm where many times you are just a number."
– Auditor
Why Work for Smith Schafer?
Smith Schafer has consistently earned a spot on the Star Tribune's Minnesota Top Workplace list. This was made possible by each team member, whose commitment to best workplace practices, has made Smith Schafer great for over 50 years.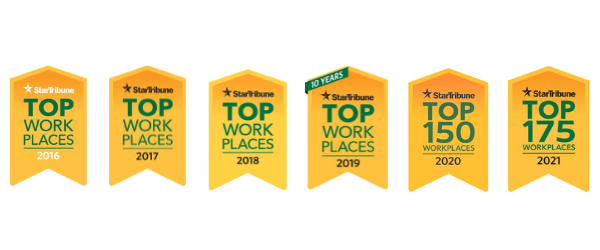 Of our team members say that they feel genuinely appreciated at Smith Schafer.
Of our team members say that Smith Schafer enables them to work at their full potential.
We believe in empowering our employees
Awards & Recognitions
Smith Schafer is consistently recognized as a leading CPA firm in Minnesota and the nation! We continue to grow each year, and these recognitions demonstrate the loyalty and commitment of our team members and clients.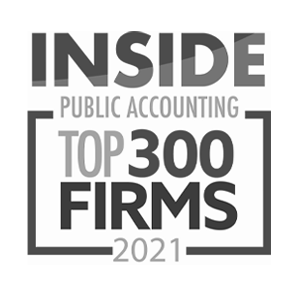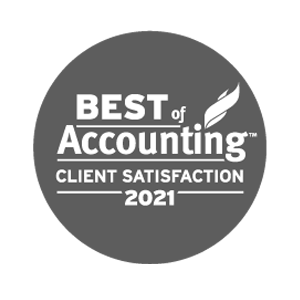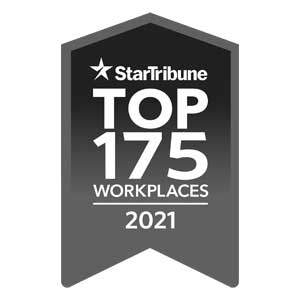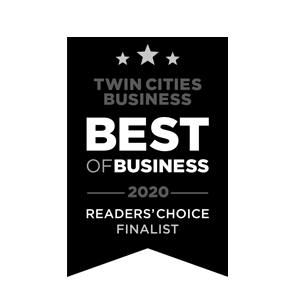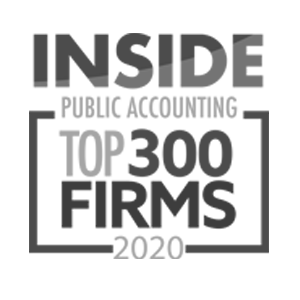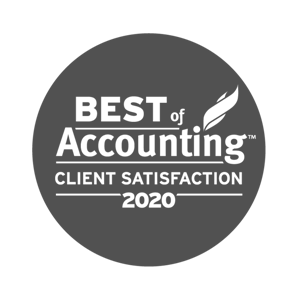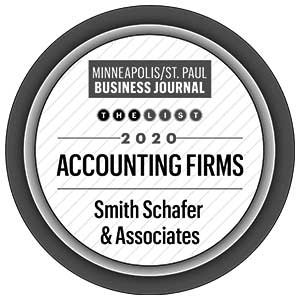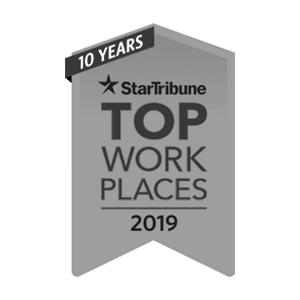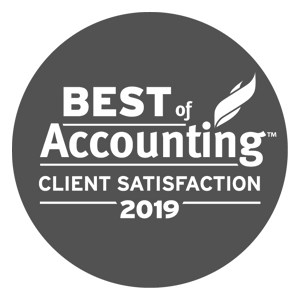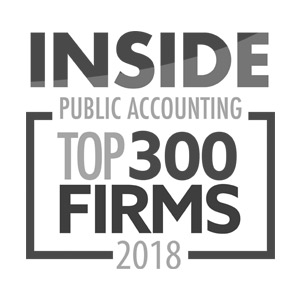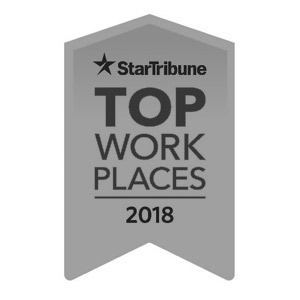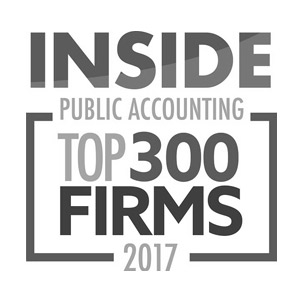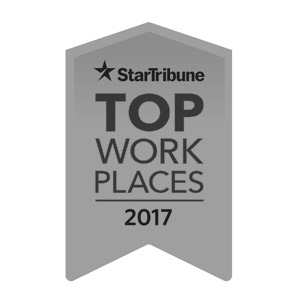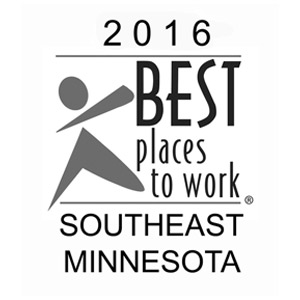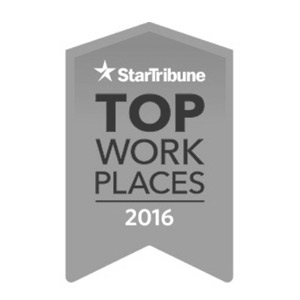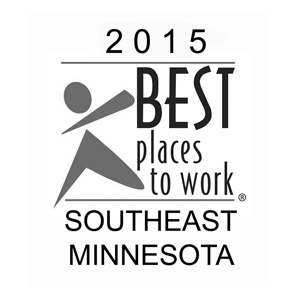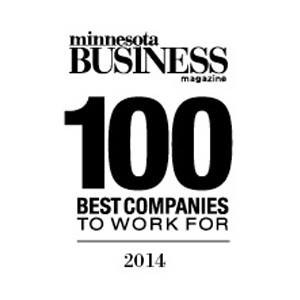 What is your hiring process like?
Smith Schafer has a simple and effective hiring process that begins with completing an online application. It is easy for applicants and has four key elements:
Step 1: Complete an online application using our automated application tool and submit a resume.
Step 2: Our HR team screens resumes and applications for information about education, experience, and technical knowledge or skills.
Step 3: We review resumes and applications in detail to identify the best-qualified candidates for our open positions. Then we reach out to the selected candidates to schedule interviews. 
Step 4: Interviews are scheduled first with our HR team. Then, successful candidates are scheduled to meet with groups that typically include hiring managers and firm leaders.
How or when will I know if I have a job offer at your firm?
Candidates who are successful in the interview process receive an offer and written proposal. We realize that candidates may be weighing options, so we move the process forward as soon as feasible. Typically, we discuss offer details over the phone. Then we send the candidate a written offer of employment. Since we are often also weighing options, we prefer that candidates inform us of their decision as soon as feasible. 
What career paths are available in your firm?
What type of training or mentoring is available to help me succeed at your firm?
Based on the needs and desires of the employee, we offer formal and informal mentoring and a variety of training and development resources. Interns, staff accountants, and senior accounts take advantage of our internal and external programs designed to help you pass the CPA exam. We have assembled a team of top-notch vendors and firm instructors to deliver high-quality training and specialized workshops for your continued development and career advancement.
Some of our sessions are designed to help CPAs:
Understand complex state and federal tax systems
Stay current on changes and new developments
Identify and use tax planning opportunities for businesses
Provide consultation and communicate new tax developments with clients
How can I improve my chances of getting an offer?
Respond timely to our request for a phone or in-person interview. 
Show up to the interview on time and prepared. 
Demonstrate good communication skills during your interview. 
Demonstrate your interest in our firm by asking questions of your interviewer. 
Be prepared to discuss results you have accomplished for companies you have worked for previously.
Describe how your interests and strengths led to previous accomplishments. 
Why is Smith Schafer & Associates a great place to work?
Do you want to grow with the Smith Schafer team and advance your career?
Follow us on Instagram to keep up with our firm opportunities