Construction
& Real Estate
Industry knowledge and close collaboration are instrumental in providing our construction and real estate clients with the insight and awareness to make the best business decisions and seize growth opportunities. 
Minnesota Construction & Real Estate Accounting Experts.
Success in the construction industry requires the ability to cost effectively create a building structure and support systems, such as electrical, plumbing or HVAC. It also requires sharp project management skills to ensure labor, materials, supplies and equipment are properly scheduled and managed. However, beyond the day-to-day, management needs to understand and prioritize accounting and tax planning.
Construction and real estate industry accounting and taxes can be complex. It is essential to work with a CPA firm who has relevant industry experience and education.
Smith Schafer is a recognized leader in providing accounting, auditing and consulting services to the industry. Our Construction & Real Estate Group, comprised of numerous professionals, is committed to serving over 800 Minnesota construction and real estate entities. From large construction companies to specialty contractors, we have the experience to bring you innovative solutions. 
specialized construction & real Estate industry SERVICES
Audit & Review of Financial Statements
Multistate Tax Consulting
Risk Assessments & Internal Controls Review
QuickBooks ProAdvisor Services
Buying & Selling Agreements
Budgeting & Cash Flow Analysis
Estate & Succession Planning
Projections & Financial Analysis
401(k) & 403 (b) Plan Audits
Retirement Plan Consulting
Insurance Coverage Analysis
industry Involvement
Smith Schafer professionals have serviced and made a strong commitment the construction and real estate industry since 1971. This includes membership and community involvement in a number of associations including:
Tax laws change constantly and business owners do not always have the time to keep up with all the new regulations.  
Contact us today to learn tax saving strategies that best fit your situation. 
Construction & Real Estate Industry resources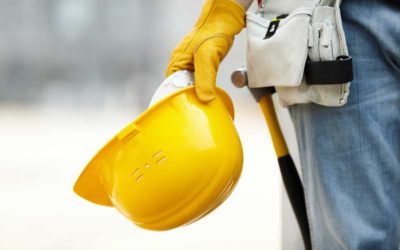 Smith Schafer is proud of our clients. Our success is the direct result of our client's success.
read more
STAY IN-TUNE WITH CURRENT BUSINESS, INDUSTRY, ACCOUNTING AND TAX NEWS.