Approximately 40% of small businesses use outsourcing to handle at least one of their business process. And accounting makes up 37% of all outsourced jobs.
Download this Infographic to help determine if you are ready to outsource your accounting department.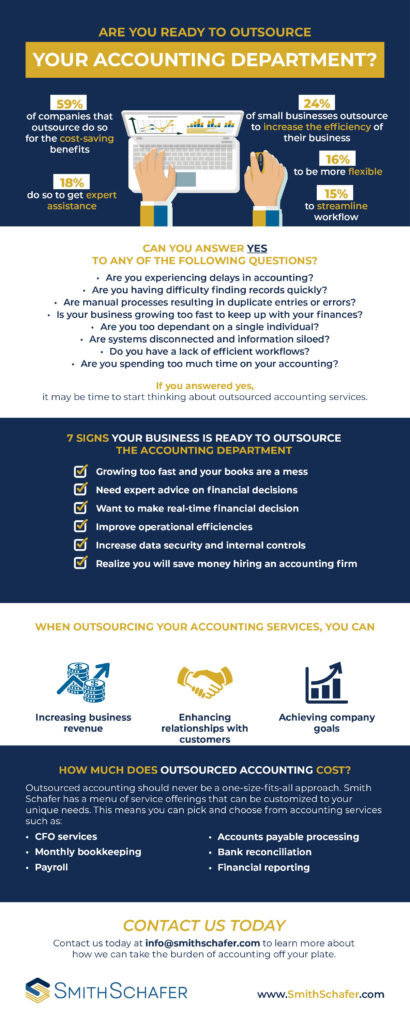 Smith Schafer is here to help. We offer scalable accounting services. Whether you need help managing the daily routine or assistance with more strategic decisions, such as software analysis and selection, our accounting professionals can give you back valuable time and resources so you can focus on growing your business.
Why Choose Smith Schafer?
Help you make evidence-based, timely financial decisions.
Provide a team of experts in the field.
Help save time and money.
Faster turnaround time.
Provide an accurate and cost-effective option.
Gain confidence and peace of mind.
Contact us today at [email protected] to learn more about how we can take the burden of accounting off your plate.