Reach Your Full Potential
at Smith Schafer
Whether you want to work towards a promotion, obtain a certification, or attend a training seminar, Smith Schafer is committed to your professional development.
Smith Schafer focuses on our employees and is always looking for ways to strengthen our team.
We are about the quality of your experience. Our diverse client base fosters learning, creativity, and growth to help you grow as a professional.
of our team says they get the formal training they want for their career.
of our team said their job makes them feel like they are part of something meaningful.
said Smith Schafer enables them to work at their full potential.
One of the positive things about working at a mid-size CPA firm is you get to wear different hats. You'll have the opportunity to work with different departments, have more client interaction, and learn new things.
Smith Schafer Career Paths
Smith Schafer promotes team members during our annual review cycle. During this time, your manager or mentor will have a one-on-one conversation about performance and goals. Whether you are at the beginning of your career or have years of experience, our firm is committed to your success and growth.
Internship Program
We offer competitively paid internships in our tax and audit departments. There is a tremendous amount of flexibility in an accounting career path with us. Our interns say they were provided the knowledge and skills required to be successful in their career of choice, and we offer a variety of options. We offer the opportunity to work with some of the smartest people in our industry. What you learn from these mentors will allow you to add new tools and separate yourself from the pack as you start your career in accounting.
Path to Manager
A staff or senior accountant needs to earn a CPA to advance to higher levels in the firm, such as a manager role. We have systems and processes in place to strongly support employees in earning a CPA. Our managers successfully demonstrate leadership skills, contribute to business development, and are valued specialists. A manager hires, trains, and manages accountants and provides input on important operational decisions based on input received and interaction with direct reports and peers. We expect our managers to continuously display strong leadership, communication, organization, and planning skills.
Principal Group
A successful senior manager who has demonstrated strong leadership, been successful in meeting business development goals, and has the appropriate amount of experience can expect to advance to the Principal Group. A Principal manages a profitable functional area of the practice, leading a team, building the business, and ensuring the team delivers exceptional client service. The Principal group maintains close client relationships and ensures our clients receive the highest level of quality service. Principals may advance to department heads, office managing principals, or the firm managing principal.
Career Development Opportunities We Offer
The Smith Schafer environment is fast-paced, growth-oriented, positive, and tight-knit. 100% of our team said they believe Smith Schafer is going in the right direction!
CPA Exam & Professional Certificate Reimbursement
Paid Professional Development
Business Development Training Program
Commission for Bringing in New Business
Specialize in Services or Industry Groups
Access to PrimeGlobal Groups & Resources
Career Progression Program
Annual Evaluations & Quarterly Check-in Meetings
What employees are saying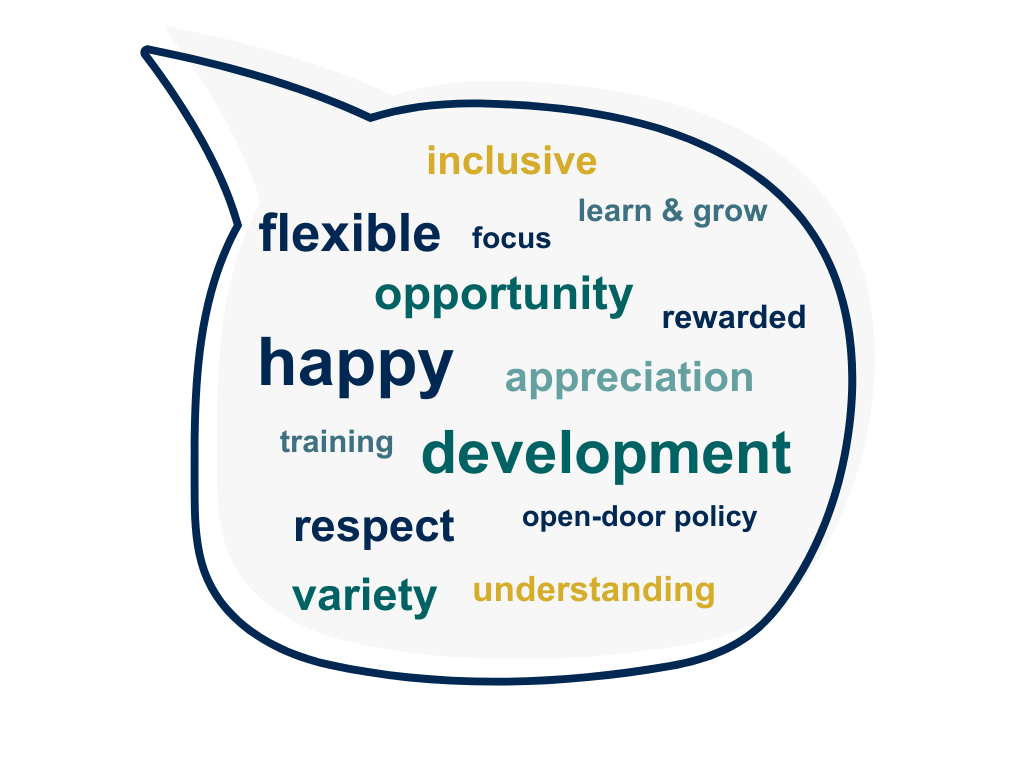 Why Work for Smith Schafer?
Smith Schafer has consistently earned a spot on the Star Tribune's Minnesota Top Workplace list. This was made possible by each team member, whose commitment to best workplace practices, has made Smith Schafer great for over 50 years.

Over 50 years in business
We are proud to be featured in the following...
Follow us on Instagram to keep up with our firm opportunities