COVID-19 Resource Center
As the COVID-19 situation continues to change daily, we are taking precautions at this time to keep our employees, families, and clients healthy. We recognize your business may be facing decisions you have never had to face, and we are here to help. We are monitoring all bills passed for their impact on our clients and will help you navigate through this season of your business.
Federal Recovery Rebate Tool
If you are expecting a federal recovery rebate, but have not yet received it, visit the IRS website for more information. The IRS recently released a tool to provide information about:
Whether the IRS needs more information from you, including bank account information
What Should I be doing NOW for My Business and Employees
With the new day comes new strength and new thoughts.
– Eleanor Roosevelt
Focus on Financial Planning
Cashflow
Having the right data is the first step. Cashflow analysis and projections will be vital over the next four months.
Key Perfomance Indicators
Understanding your drivers and KPIs will help you make the best decisions.
Reforecasting
Reforecasting financial plans during this time are important.
Small Business Administration loan program
On Friday, April 24, a new aid bill added $310 billion in funding for the Paycheck Protection Program. The original $349 billion allocated for PPP funds was exhausted in just 12 days. It is expected the replenished funds will run out quickly again.
Paycheck Protection Program
Businesses that have managed to secure financing through the Paycheck Protection Program are fortunate—but also saddled with a lot of red tape. Business owners and managers should be careful that they adhere strictly to the terms of the program to qualify for loan forgiveness.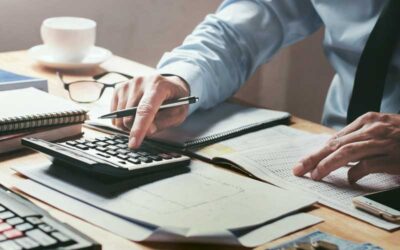 Reading Time: 4 minutes Under the Paycheck Protection Program (PPP), the federal government authorizes up to $349 billion in forgivable loans to small businesses during the COVID-19 crisis. Small businesses are receiving loans, and many have questions on how to account for the funds, expenses, and forgiveness in their accounting records.
read more
Questions about our offices, tax deadlines or meeting availability?
We have the answers.
Below is information covering frequently asked questions from our clients. As the current landscape continues to evolve, we will keep you up-to-date.
Are Smith Schafer offices open?
At this time, all Smith Schafer offices will remain open, Monday – Friday 8 am – 5 pm. Our employees, whose roles allow, are working from home until further notice. We are committed to continuing to deliver exceptional services throughout these unprecedented times.
How can I get my information and documents to you?
Drop Boxes:  We have set-up drop boxes at each of our office locations.

Twin Cities Office: Please drop items off between 9 am – 3 pm. If you need to drop items between 8 – 9 am or 3 – 5 pm, please call 952-920-1455 and one of our staff will come to the front building door to pick up your information.

Online Portal:  You may upload documents using our online portal. Click "Client Portal" on the top of this page. If you need login information, please contact us to set this up.
Mail: Please mail information if you are not able to physically drop-off at one of our locations or use our online portal. See office addresses by clicking the "Locations" menu above.
Note: For our audit and accounting services clients which typically involve onsite visits, your lead manager or Principal will be in contact to discuss alternate ways to meet and gather data, or to discuss the arrangements in your location to keep the suggested social distance.
How do I receive timely information?
Our experts are keeping-up with the current situation and are sending important highlights through our blog. Click here to sign-up to receive all notifications.
Is the federal income tax deadline extended?
Treasury Secretary Mnuchin announced on Friday, March 20th the federal tax deadline will be extended until July 15th, 2020 and Minnesota Governor Walz announced that the State of Minnesota will follow suit with income tax filings and income tax payments due July 15th.
Your tax and accounting professionals at Smith Schafer are working hard to provide you with timely service on your tax returns and will continue to work to help you get your taxes filed as soon as possible. However, considering state and national recommendations on social distancing, you may see a delay in the timing of your tax return now that the deadline has been extended.
Supporting Your Business Through Covid-19
Tip:
Online scams and phishing threats are increasing during this pandemic. Cyber criminals are actively working to exploit the COVID-19 story with attacks aimed at taking advantage of the situation. It is important to be aware of online scams and
think before you click!
We are committed to continuing to provide excellent service as we all navigate these unprecedented times. We are grateful for our relationship and encourage you to contact us if you have questions or would like more information.