Professional Service Firms
We understand the professional services industry since we are  part of it ourselves.
Minnesota Professional Service Firm Accounting experts.
Professional service firms are looking to maximize profits, improve cash flow and build businesses with high value to support eventual sale or succession. We have a solid history of developing strategies to achieve these desired results. Our tax experts work with a wide variety of professional service firms to make sure they thoughtfully plan ways to minimize taxes and maximize the bottom line.
Our EXPERIENCE. 
Smith Schafer has provided consulting to firm partners throughout Minnesota since 1971. Our Industry Expert Group, comprised of numerous professionals, is committed to serving over 350 Minnesota Professional Service Firms. Some of our clients have less than 10 professionals, while others have several offices around the country with hundreds of staff. Our extensive services enable us to move beyond tax and compliance to provide the advice you need to achieve your business goals.
We understand the industry and what keeps you up at night
Cash Flow Plan, Prep & Forecasting
specialized professional service firm industry services
401(k) and 403(b) Plan Audits

Projections & Financial Analysis
Let's start the conversation.
Contact us today to schedule a consultation with one of our industry experts.
Our Client Survey Results
Net Promoter Score

83.9%

83.9%
Average NPS score in the accounting industry – 38%
Understanding of Client Needs

92%

92%

Delivers High-quality, Error-free Work

94%

94%
Why Professional Service Clients Choose Us
"Have been impressed with the entire operation…whether calling or in person."
 – Tom Illies Insurance Agency
"Greg Epsom is easy to work with and always responds in a helpful manner in a short amount of time and he is very professional and accessible."
 – Ohly Law Office
"Jason Miller and Meha Patel always do a great job!"
 – Learning Masters
"Very satisfied with the professionalism and timeliness of the services provided to me."
 – Loucks & Associates
Professional Service Firm Industry Resources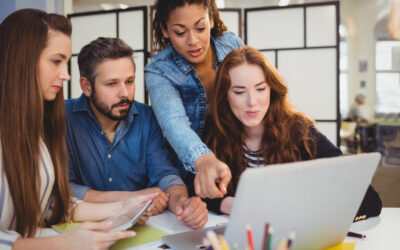 The Employee Retention Credit (ERC), introduced with the CARES Act, is a way for professional service firms to recoup wages paid to employees. Does your firm qualify?
read more
STAY IN-TUNE WITH CURRENT BUSINESS, INDUSTRY, ACCOUNTING AND TAX NEWS.
Our client satisfaction is exceptional, as demonstrated by our 96.4% satisfaction rate.