Minneapolis Outsourced Accounting
We recognize business owners require consulting beyond the traditional services offered by a CPA firm. Whether you need help with your books, an accounting department, or a controller, we can help. 
Managing your business accounting needs can be time consuming, stressful and costly.
Smith Schafer can help with your accounting functions so you can focus your time and energy on growing your business.
Outsourced accounting provides you with:
A better understanding of your financial condition
More free time to focus on your business and craft
Expert guidance towards your financial goals
Smith Schafer offers scalable accounting services. Whether you need help managing daily transactions or assistance with more strategic decisions, such as software analysis or outsourced CFO services, our accounting professionals can give you back valuable time and resources so you can focus on growing your company.
Outsourced Accounting Services:
CFO Services
Monthly Bookkeeping
Monthly/Quarterly Bank Reconciliations
Payroll Support
Financial Reporting
Accounts Payable Processing
Forecasting and Budgeting
Invoice Preparation
Account Receivable
Accounting System Design and Set Up
Payroll Tax Return Preparation
Quickbooks Pro Advisor Consulting
LESS TIME WORRYING ABOUT ACCOUNTING MEANS MORE TIME TO FOCUS ON WHAT YOU REALLY CARE ABOUT.
Contact us today to learn more about how we can take the burden of accounting off your plate.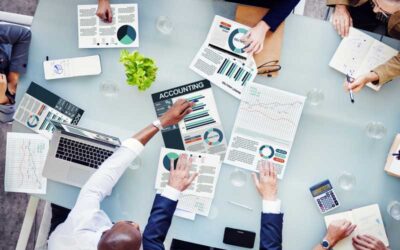 In recent years, business owners have faced higher expectations regarding financial transparency and government compliance. Many businesses struggle to juggle the day-to-day responsibilities alongside more complicated tasks such as accounting, compliance, finance, and risk management.
read more
STAY IN-TUNE WITH CURRENT BUSINESS, INDUSTRY, ACCOUNTING AND TAX NEWS.