CFO Services
CFO services oversee the accounting, reporting, and other financial aspects and business tasks, which will help take your business to the next level.
Gain Control & Reduced Fraud Risk with Third-Party CFO Services
As an owner of a growing business, you may feel the need to expand your management team and your financial processes. When you have a question or concern about your financials or accounting, you want answers and solutions quickly. At Smith Schafer, our priority is delivering peace of mind so you can focus on making your business a success. Smith Schafer experts bring executive-level experience without the commitment of a full-time hire.
Outsourced services save time & money
If you hire an in-house CFO, you will likely pay them a six-figure salary and also have to pay taxes, benefits, and work-related resources. We have professionals who can function as your CFO on an as-needed, part-time, or full-time basis for a fraction of the cost. This allows business owners a cost-effective method to bring a vast and diverse level of experience to their company without the commitment of a full-time hire.
Solve Complex Business Issues
Maximize Cashflow
Tax Saving Strategies
Budget Creation & Monitoring
Review Operations & Optimize Profitability
Provide Deep Financial Experience
Create & Implement Business Goals
C-level Expertise to Management Team
Develop Growth Plans & Exit Strategies
Liaison with Bankers, Attorneys, Insurance Agents, etc.
Ready to work with a team that looks out for your best interest?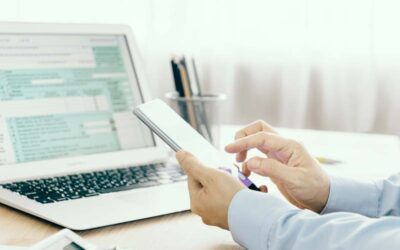 ectronic Filing of Returns
There are new proposed regulations to reduce the threshold for electronic filing requirements in the Taxpayer First Act of 2019.
read more
STAY IN-TUNE WITH CURRENT BUSINESS, INDUSTRY, ACCOUNTING AND TAX NEWS.